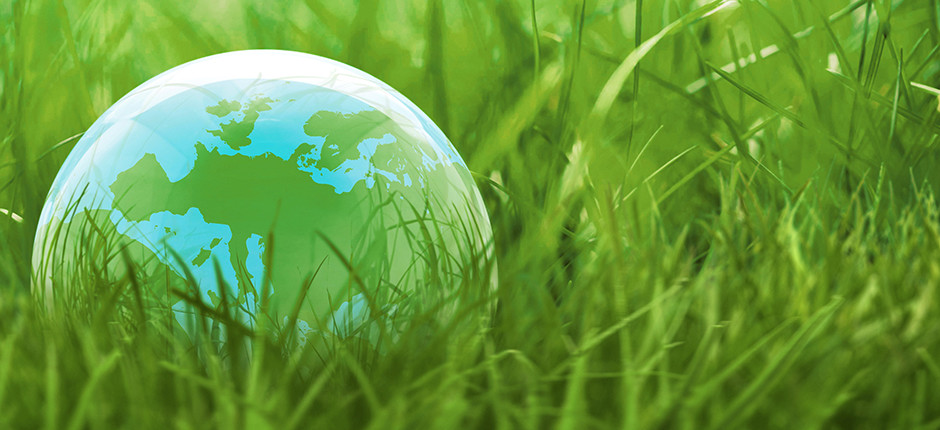 Opportunities and challenges ahead
Overall the 2014/15 season was very good. The volume of seed traded was much the same as in the previous year, although some regions saw an increase in forage-grass volumes as dairy farmers prepared for the end of the milk quota in April 2015. In the turf market, there was a further decline in the volume of US seed imported into the EU as turf growers responded to a shortage of US seed and a rise in the value of the US dollar. As a result, we exported more European seed to North America as well as to China.
07/10/2015

Variable yields
Although spring came early in Denmark, a colder than average growing season resulted in a late harvest. Despite enjoying good harvest weather, the total volume of seed was well below previous years because the acreage was down. Nevertheless, the yield per hectare was slightly above average.
2014/15 was a good year for white clover, perennial ryegrass, tall fescue and red fescue, enjoyed a little above average yields. Smooth-stalked meadow grass was above average, but cocksfoot yields were down following an early spring frost.
In Holland the yield was a shade above normal, yet in eastern Germany the harvest of Italian and westerwolds ryegrass was below average. Most of North America reported lower yields: in Oregon the spring and summer was very dry until harvest and Canada had mixed weather during the growing season and the harvest.

Mixed prospects
For the current 2015/16 season, we expect a further increase in the proportion of EU seed within the turf segment and firming prices. The grass-seed acreage, especially in Denmark, will be smaller for crop 2016 than it was for crop 2015.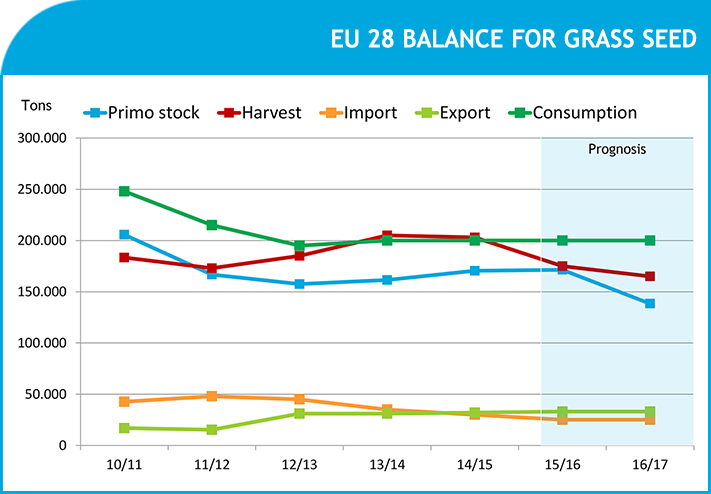 With most economies experiencing small amounts of growth we expect stability in the year ahead. There may even be a case for slight optimism in some market segments. Within the professional and semi-professional turf markets, for example, activity is improving and prospects for the current season look brighter. Several indicators (increased consumption and demand, more activities and projects, rising demand for sod production, among others) point to a market in a more positive mood than in previous seasons. And once again we expect to see more EU seed consumed as the US faces another poor harvest and a continued strong dollar.

Stability in consumer turf, volatility in forage
The consumer turf market also looks to be more stable although local weather conditions will always create fluctuations in demand. Overall, we expect sales and demand to be stable within this market with no large growth expectations for the spring.
Expect more volatility in the forage markets as a variety of trends come into play. Although dairy farmers are under pressure from low milk prices, the lifting of the milk quota provides opportunities for farmers in some western European countries to increase production.
Another market factor is the EU greening programme that demands more Italian and westerwolds ryegrasses as well as other non-grass species. Inevitably regional differences will determine exactly how much seed dairy farmers will demand.
Local knowledge is invaluable, which is why it pays to talk to experts on the ground. As always, we are ready to help you make the most of the opportunities and challenges that lie ahead.