Long-lasting winter ushers in a busy April season
Cold and wet weather made for a disappointing start to the season in March. The weather shortened the spring sowing season, which made the market busier than normal in April.
24-05-2018

Professional turf sales are particularly strong because sports field renovation has a longer season – and because the economic situation in Europe is good. As a result our seed plants were busy throughout April dealing with increased sales for turf and forage mixtures.

Low stocks, firm prices
Below average yields of grass and clover seed in Denmark and the Netherlands during the harvest years 2016 and 2017 have kept prices firm yet stable. This has led to low stocks throughout the EU for many species and varieties. At the same time imports to the EU from the US and Canada continue to be low. In contrast, exports to China, Russia and Turkey are still strong.

Turf: buyers turn to tetraploid perennial ryegrasses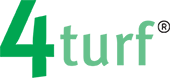 Sports fans are looking forward to the world's greatest football event which starts next month in Russia. Most Russian stadiums are well prepared for a season of heavy use and worldwide scrutiny with DLF's unique 4turf® concept.
4turf® varieties are strong, deep-rooting and stress tolerant; they withstand drought, disease, and insect attack.
Across the world, tetraploid perennial ryegrasses are becoming increasingly popular. Numerous types of lawn mixtures now incorporate this state-of-the-art subspecies. It's become a must-have seed component, which means that stocks are low.
Several other turf species are also in short supply: smooth-stalked meadow-grass, chewings fescue, slender fescue and tall fescue. Imports from the US are still on a low level. In particular, stocks of tall fescue are tight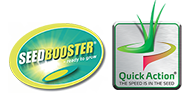 in both North America and Europe.
It has, however, been a successful season for getting mixtures into the international supermarket and DIY chains. DLF's new concepts of SeedBooster® and Quick Action® are now highly visible and extremely popular in many consumer markets.

Forage: a market in healthy balance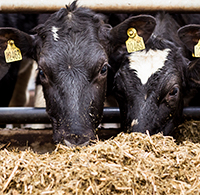 The market for grass, clover and alfalfa mixtures is good. A combination of stable milk prices, EU greening legislation, national protein programmes and new rules on farm fertilisation are driving the demand for grass. The market is well-balanced. Exports to Russia of festulolium, alfalfa and clovers, combined with an increased European demand for recommended quality mixtures are maintaining market health.
On the downside, alfalfa is still in oversupply, but not in all fall-dormancy groups. To be sure you have the right type – straight or in a protein-rich mixture – for your local conditions, talk to us before you buy. Timothy has also suffered from weak prices but now shows signs of improvement due to lower acreage in Canada.

Outlook: acreage up for 2018
The 2017 harvest was the second year in a row to show below-average yields. The situation should improve because growers have already sown a higher acreage for 2018.

Grass and clover development in Denmark – in hectares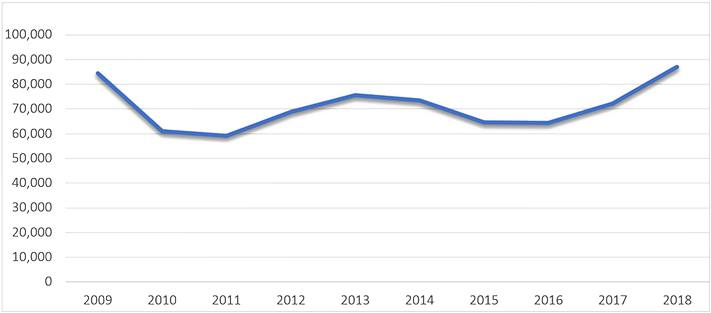 Poor harvest weather was the main cause of 2017's low yields. With more fields and new plantings for 2018, we should be able to compensate for the low harvest of former years. Despite some winter damage and such a late spring, the crops are now growing in good conditions.

2018 supplies not guaranteed
Low stocks and good pre-sales of the 2018 crop mean that future supplies are not guaranteed. Even with an increased production acreage in Denmark, the expected demand for the most-wanted species and varieties may not be completely satisfied. The time to plan ahead is now, and the person to speak to is your nearest DLF sales representative.
We're here to help, and we're only a phone call away!