DLF expands in South Africa, Argentina, and Poland
Around the world, more farmers and groundsmen are sowing DLF seed on their paddocks and pitches. To improve the availability and flow of seed we've recently set up new group companies in Africa, South America, and Europe.
20-03-2018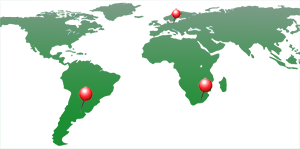 Seeds and science in South Africa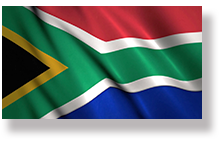 In South Africa we've established DLF Seeds Ltd, a joint venture with Zaad Holdings. DLF Seeds, which currently supports wholesale customers in South Africa, will eventually expand to cover the entire southern African region.
Our partner, Zaad Holdings, is the market leader within grass and clover seeds in South Africa. Through our new joint-venture company, we'll be putting every ounce of energy into marketing and selling temperate forage and turf grass seeds, as well as clover and alfalfa, to South African wholesale customers.
Three South African trial sites
We'll support our South African sales with trials at two existing trial sites, the Western Cape Department of Agriculture's Outeniqua Research Farm and the Cedara College of Agriculture near Pietermaritzburg in KwaZulu-Natal, and one new site near Kareedouw in the Eastern Cape where sowing takes place during late March. Our local product management team – research agronomist, Leana Nel, and DLF agronomist, Pieter Le Roux – will support DLF's South African seed suppliers through participation in Farmer's Days and the supply of test data and other information about DLF varieties.

Argentina – South America's largest market for temperate grasses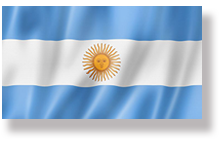 Our South American activities have been boosted by the acquisition of Argentinian company, Gapp Semillas S.A. Gapp has its administration, warehouses, and a trial station in Pergamino.
Our investment in Gapp is another step towards our strategic aim of developing a strong business platform in South America. Argentina is by far the largest market for temperate grasses in South America. It has a growing economy and an improved political climate.
Superb potential of our South America seed portfolio
The acquisition of Gapp provides an excellent opportunity to make more of our investments in research and plant breeding. Our seed varieties, developed through our global research activities, are well adapted to – and perform well – across large areas of South America. Through Gapp in Argentina and the integration of DLF Estero's Uruguayan seed production and sales activities, we can do more for South America's professional beef and dairy farmers as well as the region's turf-grass users.

Poland – Eastern Europe's largest forage and turf-seed market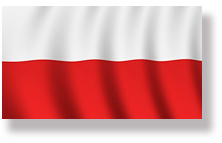 As DLF's market share in Poland continues to grow, the time is right to get closer to our customers. So we've now set up our own Polish subsidiary with a sales office in Iława, southeast of Gdansk.
Pawel Zakrzewski, who is well-known within the grass-seed industry, leads the seven-strong sales team of DLF Seeds Sp. z o.o.. DLF's dedication to clover and grass seed provides a strong platform for growth. It will help us strengthen our brands in the Polish market and across the wider Central and Eastern Europe region. Thanks to our strong plant-breeding and product range, DLF already has the range of clover, alfalfa, and grass seeds that this market needs.
Stronger ties with Polish farmers
DLF now serves the Polish seed market through two channels. Our German company deals with wholesale customers while our new Polish company will primarily serve agricultural customers.