Faster establishment with multilayered ProNitro® seed coating
The sooner you get to play on a newly sown or overseeded sports pitch, golf course or park, the better. ProNitro® gives a speedier return on the investment in seed. ProNitro® seeds have all the nutrients they need for rapid germination and the subsequent development of a strong, early root system. The result is a field of turf that establishes faster and more effectively.
22-02-2017

It is all about speed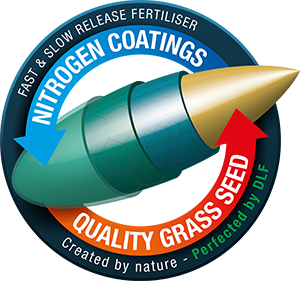 ProNitro® is a proven technology for improving nutrient utilisation during the early stages of plant growth. The multilayered coatings encase top-quality grass seed within layers of quick and slow-release nitrogen. A final, smooth outer coating makes for improved seed flow.
Only the best seeds qualify for ProNitro® treatment. We choose the most vigorous seed lots from cultivars/species with superior performance characteristics. ProNitro® provides high-quality seed wrapped in its own case of nutrients.

No need for pre-seed fertilisation
ProNitro® saves time and money. There is no need for traditional pre-seed fertilisers and less nutrient goes to waste.
Since the nitrogen fertiliser is in direct contact with the seeds, the germinating and developing seedling receives the full benefit, not the surrounding weeds. As a result, the roots and shoots grow rapidly. ProNitro® seeds become strong, vigorous plants sooner – a vital characteristic when overseeding into a competitive sward.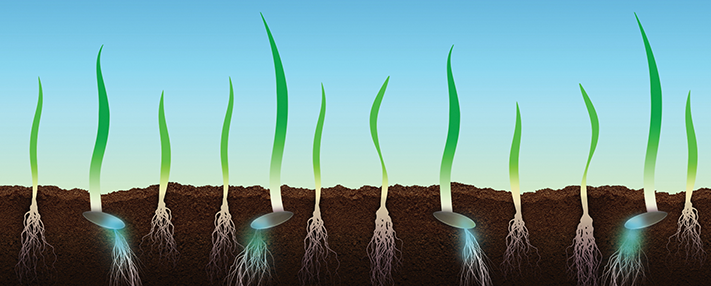 ProNitro® coating feeds your seeds, not the surrounding weeds.
Groundsmen discuss ProNitro® on video
Our ProNitro® video shows how seed coatings speed up seedling development. The video also features two experienced groundsmen, Jody Wilson, Course Manager at Mid Herts Golf Club, and Matt Merchant, Head Groundsman at Emirates Old Trafford. They describe how ProNitro® has produced thicker and greener growth.

Benefits of ProNitro®
Faster and more uniform establishment
Labour saving and cost-effective
Targeted nutrient application, can reduce leaching losses by 50%
Replaces seedbed fertiliser
Improved stress-tolerance
Up to 34% more plants and up to 30% increase in root growth
Increased wear-tolerance
Reduced Poa annua and weed levels
ProNitro® germinates rapidly
Strong root development
Stronger, healthier plants
Click here to learn more about our ProNitro® or contact your local DLF sales representative or product manager.