4turf® reaches the finals in France this summer
Some teams manage to reach the finals in just about every major sports tournament there is. 4turf® from DLF is one of them. After making it to Brazil in 2014, 4turf® is stepping onto the pitch again for France this summer.
01/03/2016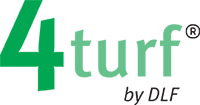 There is a popular saying in sport that you are only as good as your last game. It could be as true for turf as it is for the players. Which is why our research teams are continually working to improve the performance of 4turf®. For this coming summer of football, expect a highly persistent turf, resistant to disease and to the stress caused by the boots of Europe's most demanding players. Expect fabulous sport played on fresh green pitches in peak condition.

See more action in your market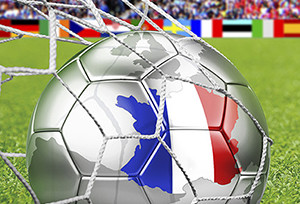 DLF turf technology is hugely popular. Most of the stadiums involved in the tournament in France this summer have been sown or overseeded with mixtures from DLF. Why not follow their lead? This is top-level technology that everyone can share, including your customers.
The best-selling mixtures from the DLF brands, TopGreen and Johnsons Sports Seed, contain many of the same top-performing diploid perennial ryegrass varieties plus the unique tetraploid species from 4turf®. Wherever your customers sow them, they create superbly resilient playing pitches.

Learn more about our popular 4turf® varieties:
FABIAN (available autumn 2016)
TETRASTAR (available autumn 2016).