Full-year Financial Report 2019/20
Today, the DLF Board of Directors approved the Financial Report for 2019/20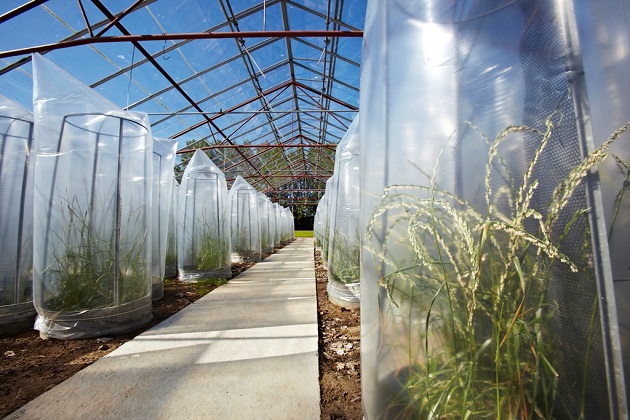 In a comment to the full year 2019/20 financial results and FY 2020/21 forecast, Mr. Truels Damsgaard, CEO, DLF Seeds AmbA said:
"The big test for us in FY 2019/20 was the amalgamation of PGW Seeds and DLF Seeds. I dare say that in concerted efforts the integration went well. 40 pct. growth in revenue and 50 pct. growth in EBITDA tells a story in its own right. PGW Seeds complements nicely our European and North American businesses that also put up strong performances in FY 2019/20.
The South American activities have undergone quite a few structural changes in order to create a more robust foundation under the business. We are still following our plan to make the business less complex and more focused. This plan includes the implementation of the DLF Group ERP system which is planned to be rolled out in Oceania as well. It will then be used throughout the DLF Seeds group.
Looking into FY 2020/21, Covid-19 is the elephant in the room. Under regular circumstances, I would have expressed some optimism as the forage and turf seed markets are generally healthy. With Covid-19, potential external impacts to our businesses are not easy to predict. We have taken certain cost measures to try to cushion our bottom line and hope this will prove sufficient to deliver a satisfactory result. We have forecasted cautiously, but it is hard to get a firm grip on the macro environment these days."
Financial highlights of the DLF Seeds Group for the period 1 July 2019 to 30 June 2020:
Revenue: DKK 7,437 mill. (DKK 5,294 mill.)

EBITDA: DKK 599.0 mill. (DKK 403.6 mill.)

EBIT: DKK 422.7 mill. (DKK 290.5 mill.)

Profit before tax: DKK 343.5 mill. (DKK 249.2 mill.)
Profit after tax: DKK 243.7 mill. (DKK 175.7 mill.)