DLF Got Talent
Today one of the big Danish newspapers, Berlingske Business, has announces the 100 most talented young people in the Danish business community
Mette Jespersen, Head of Corporate Product Management in DLF, has been selected to the prestigious list.
The criteria for being eligible for nomination for this list are the professional prerequisites, managerial skills and results as well as international experience and ability to conduct change management in a digitalized world.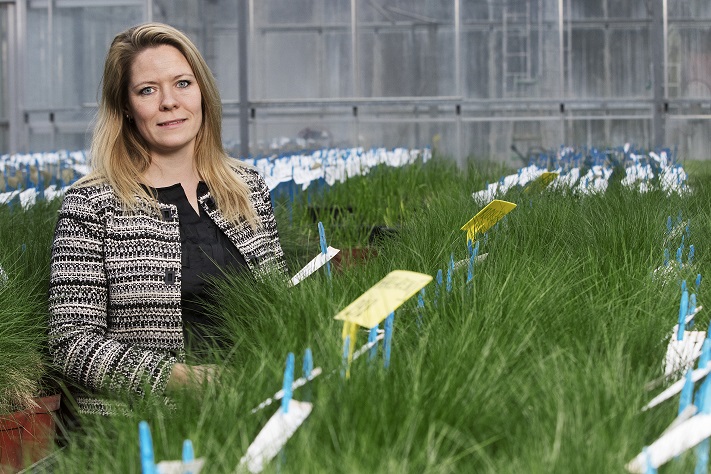 Mette Jespersen has always been close to agriculture. "I grew up on a farm, and as a little girl I could recognize cereal varieties. When I had to choose university education, I was not in doubt either. "
Her career began at the Danish Agricultural Agency, and by 2016, Mette Jespersen switched to DLF. From January 2018, she has been in charge of corporate product management, responsible for the portfolio of grass, clover and alfalfa - a business with a turnover of more than DKK 3bn.
The talent also seeks out-of-work challenges. She is a long-standing participant in the adventure race, one of the world's toughest sports disciplines. A team of four people will complete a three-day orientation course on foot, mountain bike, water, mountain terrain, and the whole team will be in goal. "I like to test limits, and you learn to know yourself in a very extreme way," she says.
Mette Jespersen's experiences from the extreme sports can be read directly in the efforts of DLF, says her boss, CCO Søren Halbye.
"Mette is incredibly sharp in strategy and detail. In addition, despite her young age, she is an extremely good in reading human characters. This may well be connected to her experiences through her sports, putting the team in sometimes very difficult situations "