6,400 turf plots established in R&D center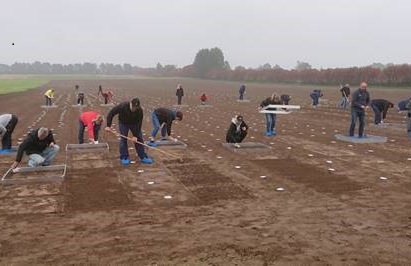 Each year thousands of turf plots are established in our plant breeding sites round the world. Last month in September, 6,400 new plots were sown by hand at our R&D center in Store Heddinge, Denmark.
About 35 colleagues joined forces around the hard work, the younger ones did the sowing and the less younger handled the rakes to secure that the seeds got a good soil contact. We will first be able to enjoy the payoff of the hard work next year, when the trial field are ready, with all the new candidates of our future turf varieties.